Volunteer Opportunities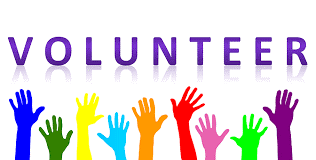 Do you have some time to give? We have lots of great opportunities to help out in our community.
Catholic Multicultural Center: Serving Meals at the Catholic Multicultural Center Is Fun and Easy
Looking for a fun, easy opportunity to help the community and spend quality time as a team? Help serve the daily meal at the Catholic Multicultural Center! The Catholic Multicultural Center provides free meals every day to low-income community members and people experiencing homelessness. Volunteers set out and serve the food and clean up after the meal; you're busy the whole time and on your feet. Temple Beth El has agreed to serve on the second Monday of each month. Sign up here https://www.signupgenius.com/go/30E0B44ADAC22AB9-multicultural or contact Sue Levy at slevy51@gmail.com.
Porchlight Men's Shelter Needs Cooks, Bakers, and Servers
Our next Porchlight meal is Wednesday, January 29. We need shoppers, cooks, cookie bakers, kitchen minders, delivery people, and servers. This is a fun way to get to know your fellow volunteers! https://signup.com/go/tHdHhJz
Learn about Porchlight at https://porchlightinc.org/.
Healing House Volunteer Opportunities
Our next week to help at Healing House is February 9–15. Healing House, a program of Madison-area Urban Ministry (MUM), gives people without homes a place to recover after receiving medical care. This eight-bed facility at 303 Lathrop Street provides 24/7 recuperative care by medically trained staff and volunteers for up to 28 days. Volunteers are asked to assist by cooking and dropping off meals or by serving and cleaning up after dinner at the house. To help with this mitzvah, please sign up at https://www.signupgenius.com/go/30E0E48A8AC22A4FF2-healing2.
Emerson: Emerson School Is Seeking Reading and Math Mentors
Seven years ago, Jewish Congregations for Social Justice "adopted" Emerson School on Madison's east side, and we have been supporting their academics and family programming ever since. We would love to have you join us.
We're looking for adults who want to work with elementary-age children on reading and math skills:
Reading mentors work with beginning readers. Your job is to help children build skills and discover the joy of reading.
Math mentors work with children on basic math concepts and lessons. You don't have to be a math whiz—many kids need support with very basic math facts and strategies that most adults are comfortable with.
Interested? Please contact Marcia Vandercook at marcia.vandercook@gmail.com.
Immigration Assistance Fund: Raising Awareness for Local Immigration Assistance
Temple Beth El is a member of the Dane Sanctuary Coalition, joining with other congregations and organizations to support immigrants in our community. The coalition is starting a project to raise awareness and to fundraise for the Immigrant Assistance Fund. This fund pays for legal services, emergency aid, bail, travel costs, and other aid for undocumented immigrants, asylum seekers, and refugees in Dane County. The fund is administered by the seven members of the Immigration Collaborative (Catholic Multicultural Center, Centro Hispano of Dane County, Community Immigration Law Center, Jewish Social Services, Literacy Network, Rise Law Center, and UW Immigrant Justice Clinic). You can read more about the fund here. https://www.madisongives.org/immigrantassistance
We are looking for volunteers with public relations and/or fundraising experience to be part of a small committee to work with the Immigration Collaborative and move this effort forward. For more information, and to volunteer, please contact Rabbi Bonnie Margulis at rabbibonnie@charter.net.
August 14, 2020
24 Av 5780
August 14, 2020 24 Av 5780