Volunteer Opportunities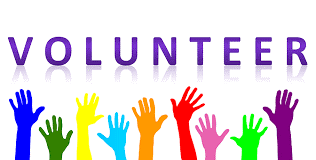 Porchlight Men's Shelter needs cooks, bakers, and servers October 30: Our next Porchlight meal is Wednesday, October 30. We need shoppers, cooks, cookie bakers, kitchen minders, delivery people, and servers. This is a fun way to get to know your fellow volunteers! Sign up here.
Help with the social justice bulletin board: Any time, at your convenience: Scrapbookers wanted! Are you good with design and decoration? Able to post the occasional poster or photo? The Social Action Committee bulletin board by the office is sadly neglected and needs some love. Contact Marcia Vandercook at marcia.vandercook@gmail.com—you will be surprised at the level of heartfelt appreciation you receive!
Dane Sanctuary Coalition needs drivers to take immigrants to ICE appointments and court hearings: The Dane Sanctuary Coalition provides volunteer drivers to transport immigrants to important events like court hearings in Chicago and U.S. Citizenship and Immigration Services appointments in Milwaukee. The project gives volunteers a hands-on opportunity to get involved in immigration work as they provide a needed service. This is a very practical, immediate thing that people can do to help. According to Rabbi Bonnie Margulis of Wisconsin Faith Voices for Justice, "our drivers don't just drop people off. They provide community support and friendship so the person in need does not feel so alone." Training is provided, and volunteers can request reimbursement for gas, tolls, and parking. For more information, see here. If you are interested in providing this important service, please contact Rabbi Margulis at rabbibonnie@charter.net.
Emerson Elementary School needs reading and math tutors for the school year: If you can spare an hour each week during the school year, you can make a positive difference in a child's education. We have two kinds of volunteer opportunities during the school day and another type of activity in the early evening. All activities occur at the school on East Johnson Street.

Reading and math mentors: We're looking for adults who want to work with elementary-age children on reading and math skills. You don't have to be a math whiz—many kids need support with very basic math facts and strategies. The teachers will provide instructions and materials each day, and the school will provide training.
Family programs: We also help with special events at the school on two Tuesday evenings during the year. We help with pumpkin carving on harvest night (October 29) and serving food for the international dinner in May. These events are fun and a great opportunity for teenagers looking for volunteer hours.
If you are interested, please contact Marcia Vandercook at marcia.vandercook@gmail.com.
January 29, 2020
3 Sh'vat 5780
January 29, 2020 3 Sh'vat 5780