Volunteer opportunities
12/15/2022 03:09:39 PM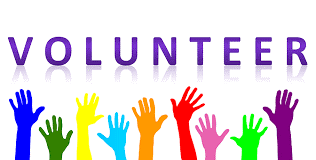 Looking to volunteer? Need a b'nai mitzvah project? Here are ways to help people in our community.
Volunteer Drivers Needed for Immigration Appointments
The Dane Sanctuary Coalition provide rides for immigrants to the United States Citizenship and Immigration Services (USCIS) offices in Milwaukee, Waukegan, IL, and Chicago, as well as the United States Immigration Court in Chicago. Recently we have started to offer local rides to immigrants who need to meet with local immigration attorneys but who live in parts of Dane County without much public transportation.

When a ride is needed, Dan Zimmerman or Dineen Grow, the co-coordinators for the volunteer driver program, send an email to the list of volunteers. Volunteer drivers only commit to a specific ride based on their availability. For longer trips, partial compensation for mileage and parking is available. If you're interested, we invite you to attend a virtual training session about the role and responsibilities of a volunteer driver, USCIS processes, and other information. Contact Dan Zimmerman by email or call him at 608-241-1158.
Holiday Wish List for Porchlight Men's Shelter
Porchlight shelter guests are always in need of personal supplies, and residents in Porchlight apartments need household items. During the holidays, Porchlight's wish list also includes some games for entertainment at the shelter. Many of these items are easily ordered by using this Amazon wish list link and mailed directly to Porchlight at 306 N. Brooks Street, Madison, WI 53715. Items not ordered from Amazon can be dropped off at that address. Thank you for making the holiday season a little easier for Porchlight guests and tenants.

Cleaning supplies
All-purpose cleaner and disinfectant wipes
Floor cleaner (example: Pine-Sol)
Bleach
Dish soap (for individuals)
Laundry soap (pods or powder)
Brooms and dust pans
Mops, buckets, or Swiffers
Household supplies
Bowls and cups (microwave safe)
Pots and pans
Silverware
Paper towels and toilet paper
13-gallon garbage bags
Laundry basket
Shelter supplies—all travel size
Toothbrushes and toothpaste
Shampoo, conditioner, 2-in-1
Bar soap/body wash and lotion
Razors and shaving cream
Deodorant
Q-tips
Antibiotic cream
Burn cream
Muscle cream
Band-Aids
Serving Meals at the Catholic Multicultural Center
If you are looking for a fun, easy opportunity to help the community and spend quality time with friends, you can help serve a meal at the Catholic Multicultural Center (CMC). CMC provides free meals every day to community members on Madison's south side and people experiencing homelessness. Our volunteers set out and serve the food, join the meal, and then do the dishes and clean up. The Catholic Multicultural Center is located at 1862 Beld Street, Madison, WI 53713.
Our TBE team is signed up to help on the third Tuesday of each month. Our next days will be Tuesdays, December 20, January 17, February 21, and March 21 from 3:30 to 5:30 pm. If you're interested in engaging with other TBE members to meet this critical community need, click the sign-up link. Although slots are currently full for December and January, please check the list for cancelations. Contact Sue Levy if you have questions.
Court Observers for Criminal and Eviction Court
Several Temple Beth El members act as court observers under a program run by the Nehemiah Center for Urban Development, watching and reporting on criminal and/or eviction court hearings. Observers make their own schedules and are expected to observe about four hours each month. For more information, you can contact any of those currently involved: Betsy Abramson, Lynn Silverman, or Cari DiTullio.
Helping the Allied Wellness Center Essentials Pantry
Twice each year Temple Beth El members raise funds to purchase critically needed personal hygiene, cleaning supplies, and gas and grocery gift cards for the Nehemiah Allied Wellness Center Essentials Pantry. The first drive is in January around Martin Luther King Jr. Day, and the second is at Juneteenth. Between the two drives, we raised over $4,700 in 2022 to support our neighbors in the Allied area. The first drive of 2023 is currently underway for the Dr. Martin Luther King Jr. holiday. You can make your tax-deductible donation on the Temple website (select Allied Wellness Center as the donation type). You can also mail a check to Temple Beth El (2702 Arbor Drive, Madison, WI 53711) with "Allied Wellness Center" in the memo.
The Allied Drive staff is now inspired to reach out to other Madison area congregations to follow our example, giving the Essentials Pantry a reliable source of funding for these items. If you would like to help with purchasing items, or getting the boxes ready on Mondays or Thursdays from 11:00 am to 2:00 pm, contact Betsy Abramson to explore whether this volunteer role is a good fit for you.
Middle School Literacy and Math Tutors
The Racial Justice Action Team is partnering with the Urban League of Greater Madison to recruit adults as literacy or math tutors in Madison's middle schools. Volunteers complete online training and then select the middle school of their choice to commit to at least one hour each week working with individual students. You can begin to explore this opportunity by completing the volunteer tutor application. To learn more about it from a tutor who participated this spring, please contact Betsy Abramson, who tutored in algebra twice/week at O'Keeffe Middle School, at 608-332-7867. She learned a lot of algebra herself and reports great satisfaction in helping a 7th grader catch up on critical skills lost during the a year of online school.
Volunteering through Jewish Social Services
Jewish Social Services succeeds because of its fabulous team of volunteers. Our volunteers serve as drivers, friendly visitors, events supporters, language tutors, helpers with the Refugee Resettlement program, and so much more. Here are some of our volunteer roles:
Friendly visitor: Volunteers will visit and support people coping with memory loss and various forms of dementia. We will also have ongoing opportunities for training and staff support. Also looking for volunteer drivers, shopping companions, and persons to assist with blind and low-vision clients.
Locating and securing safe, affordable housing: For newly arrived refugee families, we need people to conduct searches for housing, make calls to prospective property managers and other partners, and attend showings.
Community Action for Refugee Arrivals (CARA) program: Support JSS refugee clients by setting up apartments and engaging the broader community in ways to make Madison an even more welcoming place for refugees.
Office help: Assist in keeping track of participants in various social and educational activities. Help with recording and tracking volunteers.
Volunteer at holiday, social events, and Shabbats: Help residents, family, and friends at retirement facilities to celebrate Shabbat. Seat guests, pour wine and juice, distribute challah, and interact with the residents and their families.
Learn to be an English tutor: Thanks to Jewish Federation of Madison through the Cheryl Rosen Weston Fund, Jewish Social Services is partnering with the Literacy Network to offer training and volunteer opportunities working with adult learners in English as a Second Language, GED preparation, and/or general literacy skills. Check for further descriptions, specific training dates, applications, and other details on the Literacy Network website.
For all volunteer-related questions, contact Paul Borowsky at 608-442-4083 or paul@jssmadison.org.
JSS is also revamping its refugee mentorship program to pair refugee clients with individual mentors. Two TBE members recently began mentoring an Afghan woman as a pilot pairing of sorts and have found the experience to be meaningful and enjoyable. Contact Erica Serlin or Lynn Silverman to hear about their experience and learn more about the program.
February 7, 2023
16 Sh'vat 5783
February 7, 2023 16 Sh'vat 5783