Volunteer opportunities
06/13/2022 01:53:46 PM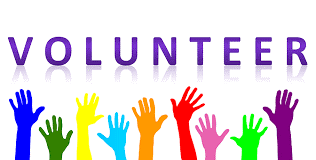 Looking to volunteer? Need a b'nai mitzvah project? Here are ways to help people in our community.
Mitzvah Day Planning Meeting
In the spring of 2023, Temple Beth El will revive our tradition of Mitzvah Day, when members of all ages work together on projects for the benefit of our community. We will have our first meeting for those interested in planning the event on Tuesday evening, June 21, at 7:30 pm by Zoom. Over the next few months, we will meet as needed to plan the event, recruit volunteers, and select projects. Contact Aleeza Hoffert if you want to be added to the Zoom call or for more information.
Serving Meals at the Catholic Multicultural Center
If you are looking for a fun, easy opportunity to help the community and spend quality time as a team or group, you can help serve a meal at the Catholic Multicultural Center (CMC). Our TBE team is signed up to help on the third Tuesday of each month. Our next days will be Tuesday, July 19, and Tuesday, August 16, from 3:30 to 5:30 pm.
The CMC provides free meals every day to community members on Madison's south side and people experiencing homelessness. Our volunteers set out and serve the food, join the meal, and then do the dishes and clean up. The center serves about 80 people daily. The Catholic Multicultural Center is located at 1862 Beld Street, Madison, WI 53713.
Interested in engaging with other TBE members to meet this critical community need? Click the sign-up link and tell us when you are available. Please contact Sue Levy, if you have questions.
Items Needed at Porchlight Emergency Men's Shelter
Here are the current needs for residents of Porchlight's emergency shelter program:
Shower shoes
Boxers—any size
Socks—white
Laundry detergent/pods
Notebooks
$5 Kwik Trip gift cards
Reusable water bottles
Items can be dropped off directly at the shelter 200 N. First Street any day, 4:00–8:00 pm, or at the Porchlight offices at 306 N. Brooks Street, Monday–Friday, during business hours.

Court Observers for Criminal and Eviction Court
Several Temple Beth El members act as court observers under a program run by the Nehemiah Center for Urban Development, watching and reporting on criminal and/or eviction court hearings. Observers make their own schedules and are expected to observe about four hours each month. For more information, you can contact any of those currently involved: Betsy Abramson, Lynn Silverman, or Cari DiTullio.

Middle School Literacy and Math Tutors
The Racial Justice Action Team is partnering with the Urban League of Greater Madison to recruit adults as literacy or math tutors in Madison's middle schools. Volunteers complete online trainings and then select the middle school of their choice to commit to at least one hour each week working with individual students. You can begin to explore this opportunity by completing the volunteer tutor application. To learn more about it from a tutor who participated this spring, please contact Betsy Abramson (608-332-7867), who tutored in algebra twice a week at O'Keeffe Middle School. She learned a lot of algebra herself and reports great satisfaction in helping a 7th grader catch up on critical skills lost during the year of online school during the pandemic.
Volunteering through Jewish Social Services
Jewish Social Services of Madison (JSS) is looking for volunteers to help with Shabbat services for seniors, in-person events this summer, friendly visitors, shopping partners, and other tasks.
JSS is also receiving more refugee families for resettlement, and there are a number of ways you can help: setting up apartments for arriving refugees, driving the JSS bus to transport larger families, and teaching English language and literacy skills. New volunteer opportunities are posted here.
If you have time and would like to help, please contact JSS volunteer coordinator Paul Borowsky at 608-442-4083.
July 5, 2022
6 Tammuz 5782
July 5, 2022 6 Tammuz 5782