Volunteer opportunities
01/10/2022 05:02:06 PM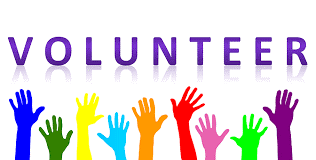 Donations Needed for Refugees from Afghanistan and Elsewhere
Open Doors for Refugees partners with Jewish Social Services of Madison to help resettle incoming refugee families and to prepare apartments for them. Here is their December report on the current need for donations:
With the steady inflow of families, our stocks of many furniture and housewares have been depleted, we're expecting several new families to arrive early in the new year. We have a lot of storage space available right now and hope to fill it. Specifically, we need:
Furniture: sofas less than 80-84″, dining sets, especially tables 42″ wide or less, stuffed living room chairs (no rockers), dressers, end/coffee/TV/bedside tables, and good, complete, sturdy bunkbeds. We don't take mattresses or other bed frames.
Housewares: towel sets, twin size blankets, new kitchen waste baskets, new bed pillows, dish drainers, and first-aid kits.
Other: lamps (especially floor lamps), moderate-size flat screen TVs (with remotes and antennas if possible), vacuums, and area rugs.
To donate any of these items, please email OpenDoorsDonations@gmail.com, and please include a picture of any furniture items if you can. For a complete and impressive list of what we put into an apartment, and what we do and don't accept, please see our webpage on Giving Furniture and Household Items. And thank you for keeping the flame alive.
Serving Meals at the Catholic Multicultural Center
One of TBE's many initiatives to feed those in need is done in partnership with Catholic Multicultural Center (CMC). The CMC provides free meals every day to approximately 80 south side community members and people experiencing homelessness. Since 2019 TBE members have been assisting in this effort by providing volunteer services before the COVID pandemic, and by cooking thousands of meals during the pandemic. Since June 2020, approximately 40 Temple cooks have stepped forward and cooked nearly 4,000 meals for hungry neighbors. We are so grateful for all that they have done!
Until the CMC is able to return to in-person service, TBE will continue to cook meals every other Wednesday for CMC to hand out. Cooks prepare a hot dish for 20, using a provided recipe, and a TBE member collects the dishes and delivers them to CMC. If you would like to participate in this effort, please join us by using the sign-up form! Please contact Sue Levy at slevy51@gmail.com for the recipes or if you have questions.
Winter Wish Lists from Our Community Partners
As the temperatures plummet, our community partner organizations are requesting donation of toiletries and other supplies:
August 17, 2022
20 Av 5782
August 17, 2022 20 Av 5782