Volunteer Opportunities
11/16/2021 10:28:15 AM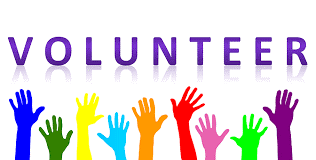 Looking to volunteer? Need a b'nai mitzvah project? Here are ways to help people in our community.
Helping Refugees from Afghanistan
There are many volunteer opportunities coming up to help refugees. Open Doors for refugees lists a number of opportunities in its October newsletter, including furniture warehouse co-manager, donation pickup and move-in volunteer co-organizer, ESL co-leader, winter clothing drive organizer, and bike outfitters.
If you would like to help those currently staying at Ft. McCoy, Jewish Social Services of Madison recommends Team Rubicon, a veteran-run emergency-response nonprofit, which has Amazon wish lists set up for several of the processing centers, including Ft. McCoy. This helps them provide exactly what is needed for Afghan guests while they are there. For those arriving in Madison, your cash donations or gift cards to Woodman's, TJ Maxx/Marshalls, or Burlington Coat Factory would help out a lot. Please donate cash or gift cards; JSS is not seeking donations of items. Donate online here or send/deliver gift cards to JSS at 6434 Enterprise Lane, Madison, Wisconsin 53719.
Porchlight Program Needs Travel-Sized Personal Supplies
The Porchlight Men's Shelter program is in desperate need of travel-size bars of soap, shampoo, conditioner, deodorant, toothpaste, toothbrushes, and lotion. These items are given out nightly to the men at the emergency shelter. Because no one traveled last year, the supply is almost out. Items can be mailed or delivered to 306 N. Brooks Street, Madison, WI 53715 or dropped off directly at the shelter at 200 First Street after 4:00 pm.
Serving Meals at the Catholic Multicultural Center
One of TBE's many initiatives to feed those in need is done in partnership with the Catholic Multicultural Center. The CMC provides free meals every day to approximately 80 south side community members and people experiencing homelessness. Since 2019 TBE members have been assisting in this effort by providing volunteer services before the COVID-19 pandemic and by cooking thousands of meals during the pandemic. At least 32 Temple cooks have stepped forward and cooked more than 3,300 meals for hungry neighbors. We are so grateful for all that they have done!
Until the CMC is able to return to in-person service, TBE will continue to cook meals every other Wednesday for the CMC to hand out. Cooks prepare a hot dish for 20, using a provided recipe, and a TBE member collects the dishes and delivers them to the CMC. If you would like to participate in this effort, please join us by using this sign-up link! Please contact Sue Levy at slevy51@gmail.com for the recipes or if you have questions.
Donating Sleeping Bags, Tents, and Clothes for Those without Housing
Nurse Frances Wiedenhoeft served many years in the U.S. military and now works to support unhoused people in Madison, especially veterans. Temple Beth El received the following letter: "If you can reach into your hearts and your closets, you may be able to retrieve gently used sleeping bags, tents, warm flannel or wool shirts, sweaters, fleeces, and heavy pants. Warm men's, women's, and children's clothing are all needed, especially in the larger sizes.
"If it would be possible for you to collect these items, we will come and pick them up. We take everything we collect to drop off sites at both the Madison VA for homeless veterans, and to The Beacon, Madison's homeless day center. I know at this time of year people are inundated with appeals for monetary donations and I hope that this will be a way for people to contribute which is within their reach. Thank you in advance for considering my request and for all that you do for your spiritual community. You can reach me by calling or texting at 608-576-7416, or by email at faw231@aol.com."
December 2, 2021
28 Kislev 5782
December 2, 2021 28 Kislev 5782