Volunteer Opportunities
09/29/2021 07:26:14 AM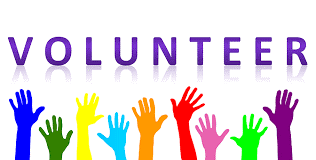 Looking to volunteer? Need a b'nai mitzvah project? Here are ways to help people in our community.
Helping Refugees from Afghanistan
From Jewish Social Services of Madison: This is an immensely difficult time for Afghan citizens and those with ties to Afghanistan, and our hearts go out to all individuals and families that are suffering. At this point, we do not have any information about whether JSS will have a role in resettling Afghan SIV (special immigrant visa) recipients who are being processed at Fort McCoy. If we are called upon to resettle SIV recipients, we will do our very best to accommodate these individuals and families.
To help prepare for a possible increase in arrivals, and to help those who have already resettled in Madison from Afghanistan and other countries, the most helpful thing you can do is provide financial donations to JSS. If you have items to donate or wish to volunteer, visit Open Doors For Refugees' donations page and volunteer page.
From Wisconsin Council of Churches: Over 8,700 Afghan refugees were housed at Fort McCoy located between Tomah and Sparta. Fort McCoy is one of eight US military bases that will temporarily house Afghan refugees who have fled Afghanistan. Following processing, refugees will be settled around the country with up to 500 people being resettled in Wisconsin.
Immediate needs include:
From Wisconsin Faith Voices for Justice: Another way to help is to donate to national organizations that work to resettle refugees. One such organization is HIAS. Click here to read about HIAS' efforts and how you can help.

From the Wisconsin State Journal: Several TBE members recently joined a local grassroots effort to help Afghan women at Fort McCoy begin sewing garments for themselves and their families. You can read about it in this article.
Thoreau Food Program Resumes!
Thoreau Elementary School is back full time since September. Supported by Temple Beth El volunteers, the Weekend Food Program from prepandemic times will continue, with some exciting changes. Second Harvest Foodbank will assemble shelf-stable food boxes to be delivered directly to families at their homes. Each of the 60-70 families enrolled in the program will have two dry-goods boxes (each 10 to 15 lbs.) every other Friday, which is more food than we were previously able to distribute at the school.
Temple Beth El is signed up to provide five or six volunteers for the month of November. Drivers are asked to arrive at Westminster Church, 4100 Nakoma Rd., at 8:30 am on Friday, November 5, and Friday, November 19, where you will receive the food and information on their prearranged routes. Both Vic and Sue Levy will join other TBE volunteer drivers. We expect each route to take about two hours to deliver. If families are not home, they will be able to pick their boxes up at Westminster Church the next morning.
If you can help us deliver food, please tell us what day or days you can come, using this SignUpGenius link. We are very thankful to have a group that cares about the Temple Beth El neighborhood and school to join us with this effort. We are looking forward to this "new and improved" model serving more needs than we had planned before the pandemic.
Since volunteers will represent the school and have access to family addresses, you will need to sign up for background checks, which will be performed by the Madison School District. At least two weeks prior to your volunteer date, please go to this link and follow instructions on the website. If it asks who you are volunteering with, choose "Food for Thought Initiative." You can choose all "Level 1" volunteer opportunities but if you plan on doing other activities at the school and haven't already had a background check, fill it out as you feel is appropriate. This is a school district requirement for all volunteers for the upcoming year.
If you have any questions, please contact Vic Levy at 608-273-4527.
Cook Supper for the Catholic Multicultural Center
One of TBE's many initiatives to feed those in need is done in partnership with Catholic Multicultural Center (CMC). The CMC provides free meals every day to approximately 80 south side community members and people experiencing homelessness. Since 2019 TBE members have been assisting in this effort by providing volunteer services before the COVID-19 pandemic and by cooking thousands of meals during the pandemic. During the pandemic, at least 32 Temple cooks have stepped forward and cooked more than 3,300 meals for hungry neighbors. We are so grateful for all that they have done!
Although the CMC expected to reopen in August, the COVID-19 delta variant surge has forced a delay in those plans, and they do not currently have an anticipated opening date. Until they are able to return to in-person service, TBE will continue to cook meals every other Wednesday for the CMC to hand out. Cooks prepare a hot dish for 20, using a provided recipe, and a TBE member collects the dishes and delivers them to the CMC. If you would like to participate in this effort, please join us by using this SignUpGenius link. Please contact Sue Levy (slevy51@gmail.com) for the recipes or if you have questions.
Healing House Meals Coming Up in November
Healing House serves individuals without homes as they recuperate from surgery, illness, or childbirth.
TBE cooks meals for the residents and staff on a quarterly basis. Our next week will be November 14–20. Volunteers are asked to assist by cooking and dropping off meals at the Healing House, 303 Lathrop St., Madison, WI 53726. To help with this mitzvah, please sign up here. Please contact Cathy Rotter (c.rotter.mail@gmail.com) if you would like to be on the volunteer mailing list.
October 24, 2021
18 Cheshvan 5782
October 24, 2021 18 Cheshvan 5782