Volunteer Opportunities
08/04/2021 02:14:15 PM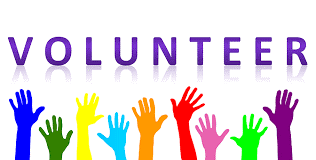 Looking to volunteer? Need a b'nai mitzvah project? Here are ways to help people in our community.
Jewish Social Services Opportunities
JSS needs volunteers for no-contact delivery of groceries and other essentials, phone contact, and other tasks and projects. The need is particularly high for one or two volunteers to help with tech support. For further info, please contact Paul Borowsky at 608-442-4083.
JSS is launching its refugee mentorship program, Aljirani Madison, and is seeking volunteers! From the Swahili jirani and Arabic aljar—both meaning "neighbor"—Aljirani Madison is a six-month volunteering program that partners community volunteers with a local refugee individual or family to provide a warm welcome, companionship, and practical help. See here for a full description of the program. For further information, contact Sam Van Akkeren. Please note: partnerships will meet digitally for the foreseeable future.
Meals for Catholic Multicultural Center
The Catholic Multicultural Center (CMC) meal program provides grab-and-go meals from the CMC parking lot. Our volunteers drop off food every other Wednesday to meet the growing need. We cook for 80+ people by sharing recipes and dividing up the work. If you are interested in preparing food at home for delivery to CMC, please use this signup link. Contact Sue Levy you have any questions.
Porchlight wish list
The Porchlight Men's Emergency Shelter has made the move from the Warner Park Recreation Center to First Street. Porchlight is always in need of cleaning and household supplies, hotel size toiletries, and groceries. Items can be dropped off at 306 N. Brooks Street, and Porchlight will deliver them to the shelter. See here for items needed, or contact Pam Robbins for more information.
September 18, 2021
12 Tishrei 5782
September 18, 2021 12 Tishrei 5782