Volunteer Opportunities
10/12/2020 05:54:06 PM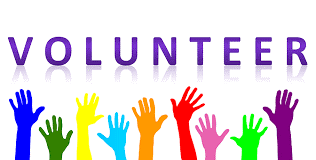 Cooking, painting, packing food-here are wasy to help people in our community. One just involves eating breakfast!
Porchlight
by Pam Robbins
The Porchlight shelter continues to operate at Warner Park Rec Center. They do nightly COVID screening and monthly COVID testing, and they have flu shot and voter registration opportunities. The shelter served 98 men last night and has capacity for 190 if needed. They are bringing bunk beds from the shelter at Grace Episcopal Church to Warner Park in two weeks to help with capacity. Check out their wish list of hygiene supplies, household items, and cleaning supplies:
The city continues to look for a permanent shelter space; there are no updates yet. The shelter plans to be at Warner Park through year end. The new site might have an on-site kitchen. We are staying in touch with Porchlight to hear about meal service opportunities as they arise. Porchlight has current volunteer opportunities for individuals or small or large groups at Porchlight, including landscaping, painting, cleaning, and more. Please contact Jessica Mathis for more information.
The Road Home and Healing House
by Cathy Rotter
The Road Home is having their annual breakfast virtually this year. Table captains will host a Zoom meeting on Thursday, October 22 at 8:00 am to share a prerecorded video that The Road Home made specifically for the event. My husband Ron and I are hosting a "table," so if you would like to be our guest, please RSVP to me. There is no limit to the number of people and there is no obligation to give, although there will be an ask. If anyone is interested in being a table captain, please contact Peggy Halloran at The Road Home. Here is a short informative video about The Road Home.
Healing House serves individuals without homes as they recuperate from surgery, illness, or childbirth. TBE cooks meals for the residents and staff on a quarterly basis. We covered three weeks in 2020 and it was very much appreciated, but the program is very popular and we were unable to sign up for a fourth week. We will sign up for more weeks in 2021.
In the meantime, financial donations can be made to help provide breakfast and lunch items for families. Donations can be mailed directy to The Road Home Dane County with "Healing House meals" in the memo so that the funds go to support this much needed recuperative shelter in our community.
Food Boxes for Madison School Families
by Vic Levy
In March, as the COVID-19 virus closed Madison schools, the Thoreau Weekend Food Bag Program (was put on hold, and efforts shifted to becoming part of the wider Madison West High Area Collaborative Volunteers are needed to help the weekly efforts of the Collaborative to deliver food to Madison schoolchildren. Working out of Westminster Presbyterian Church (at 4100 Nakoma Road, Madison ), the Collaborative stores, packs, and delivers food boxes to families with children in all 14 of the elementary schools in the West High area. Recently, between 250 and 270 boxes were distributed weekly! See the new Collaborative website: http://www.madisonwestcollaborative.com.
Volunteers for the Collaborative perform a wide variety of tasks and come from schools, congregations, and social groups throughout Madison.
In-person volunteer opportunities: Each Tuesday morning, several volunteers are needed at Westminster Presbyterian Church to unload shelf-stable food and stock the pantry. On Friday morning, volunteers are needed to pack large boxes of food and household goods for that day's delivery. Masks and social distancing will be maintained. This would make a great b'nai mitzvah project for a teen who is comfortable working in person with social distancing.
No-contact volunteer opportunities: On Friday mornings, volunteers are needed to pick up milk and produce at Second Harvest Foodbank. Volunteers must have cars or vans with lots of space, and drivers must be comfortable carrying heavy boxes. Later on Friday, usually between 10:30 am and 1:00 pm, drivers are needed to deliver food boxes to families' doorsteps throughout the west side of Madison. Again, larger vehicles and those who are comfortable carrying moderately heavy boxes are encouraged.
Because of the number and diversity of volunteers needed, we are encouraging TBE members to sign up to support this initiative whenever they are available. Once COVID eases and children return to schools, the Thoreau Weekend Food Bag Program will resume as before. Right now, Temple Beth El is scheduled to help in late December 2020 and in January 2021. We will provide an update if that becomes a reality.
Volunteers can sign up on the United Way's website:
At present no other registrations or background checks are necessary. After you sign up, each Sunday you will receive information about how you can choose to help at Westminster Presbyterian Church during the coming week.
Other Volunteer opportunities
Meals for Catholic Multicultural Center
Thanksgiving Food Collection
January 24, 2021
11 Sh'vat 5781
January 24, 2021 11 Sh'vat 5781