Volunteer Opportunities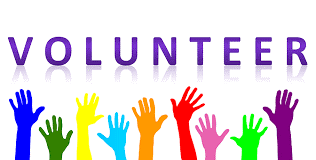 Volunteering is not as easy these days as it used to be, but there are still things you can do to help people in our community.
Catholic Multicultural Center
The Catholic Multicultural Center (CMC) meal program continues to provide grab-and-go meals from the CMC parking lot. Our volunteers drop off food every other Wednesday to meet the growing need. We cook for 80+ people by sharing recipes and dividing up the work. If you are interested in preparing food at home for delivery to CMC, please use the SignUpGenius link. Contact Sue Levy if you have any questions.
Porchlight
Porchlight has opened two shelters to provide more housing and to separate men who are ill from those who are healthy. They are in need of volunteers to do nightly health assessments at the Warner Park men's shelter, from 5:00 pm to 8:00 pm at 1625 Northport Drive. If interested, please email Kim Sutter.
Healing House
Healing House serves individuals without homes as they recuperate from surgery, illness, or childbirth. TBE cooks meals for the residents and staff on a quarterly basis. We have enough volunteers for the August rotation.
Healing House is also seeking volunteers to work in the house supporting the families who stay there. Volunteers assist with childcare, preparing meals, cleaning rooms, and supporting staff as needed. There is no type of "normal" day, as it depends on the makeup of the guests. The ideal Healing House volunteer will be consistent, flexible, motivated, and caring. Volunteers commit to at least two four-hour shifts a month, for at least six months. Shifts are offered 7:00 am–11:00 pm, seven days a week.
Thoreau and Emerson Elementary Schools
The Madison Metropolitan School District has announced that children will not be returning to the physical classroom until at least early November. This presents a difficult situation for many families whose food budget stretches further when their children can get two meals a day at school. We can support these families by volunteering with or donating to their partner agency, Second Harvest Foodbank of Southern Wisconsin. Sign up here to volunteer and here to donate. For Thoreau School, no decisions have been made yet about additional ways to provide food to families at home.
Emerson School is not likely to use literacy and math mentors for the foreseeable future. The principal has sent a couple of suggestions for how we can continue to support the school:
Use Amazon Smile when you shop Amazon. Add Emerson Elementary PTO (Madison, WI) as your charity. This costs participants nothing.
Download the BoxTops apps on your phone. Add Emerson Elementary (searching for zip code 53704 is fastest). Follow the directions—basically, take a picture of your grocery receipts—and anything that is a BoxTops brand will be counted. Also free.
If you are feeling generous, support the school's current GoFundMe for purchase of new smartboards.
United Way Volunteer Center
United Way of Dane County has compiled a list of volunteer opportunities specifically needed during the pandemic. They are currently looking for website managers, food bank warehouse workers, food pantry gardeners, sweet corn harvesters, blood drive volunteers, and a wide variety of other positions. Many of the volunteer jobs can be done using social distancing or from home.
September 20, 2020
2 Tishrei 5781
September 20, 2020 2 Tishrei 5781