Volunteer Opportunities
09/18/2023 01:36:05 PM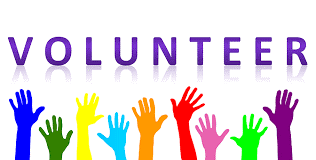 Looking to volunteer? Need a b'nai mitzvah project? Here are ways to help people in our community.
Winter Outerwear Donations Needed
Open Doors for Refugees and the Jewish Social Services resettlement agency maintain a supply of winter outerwear that is provided to newcomers when they first arrive in Madison to help them with their first winter. The items listed below are needed. Donations should be new or lightly used, freshly washed and in very good condition.
Donations can be delivered to the front porches of 2134 Rowley Ave., Madison, or 1114 Winston Dr., Madison. Please place items in plastic bags or plastic containers in case of rain. If you have questions, email Sherie Sondel.
Especially needed are:
•Men's jackets sizes S, M, L
•Women's jackets size XL
•Girls' warm jackets sizes 7-8, 10-12, 14-16
•Boys' warm jackets sizes 4, 5
•Children's warm mittens (good for recess)
•Men's and women's warm gloves
•Men's hats in plain darker colors
•Snow boots for everyone; must be in very good condition or new
Renewal of the TBE Caring Committee
In keeping with the Jewish principle of providing chesed (lovingkindness) to those in need, Temple Beth El is pleased to announce the renewal of our Caring Committee to offer support to fellow congregants. The Caring Committee aims to provide timely and sensitive response and service to any congregant or family experiencing a crisis or difficult time, while respecting the privacy of those in need.
Any TBE member can ask for assistance, and any member may suggest to TBE clergy, staff, or leadership that someone might need help. Once a request is made, the chair of the Caring Committee will follow up to determine the need and, where appropriate, assign the request to volunteers. You can use our online form to request care or suggest it for others, or contact the TBE office at 608-238-3123.
Opportunities to offer care include:
•Coordinating regular visits or calls to our members who need support
•Sending cards/making phone calls to congregants
•Facilitating funeral support
•Arranging and making hospital, care facility, or home visits
•Coordinating meal prep/delivery to those in need
•Preparing healthful foods to be available in the TBE freezers for use as needed
•Shopping for groceries/medications, or offering assistance with shopping
•Providing occasional transportation to appointments
These tasks may be ongoing or short-term, and volunteers can be reimbursed for expenses. Privacy and concern will be hallmarks of our care. Use our online volunteer signup form, or call the TBE office. For questions, contact Caring Committee chair Eve Siegel or Rabbi Jonathan Biatch.

Serving Meals at the Catholic Multicultural Center
If you are looking for a fun, easy opportunity to help the community and spend quality time as a team, you can help serve a meal at the Catholic Multicultural Center (CMC). CMC provides free meals to community members on Madison's south side and people experiencing homelessness. Our volunteers set out and serve the food, join the meal, and then do the dishes and clean up. The Catholic Multicultural Center is located at 1862 Beld Street, Madison, WI 53713.
Our TBE team is signed up to help on the third Tuesday of each month from 3:30 to 5:30 pm. If you're interested in engaging with other TBE members to meet this critical community need, click the sign-up link. Contact Sue Levy if you have questions.

Court Observers for Criminal and Eviction Court
Several Temple Beth El members act as court observers under a program run by the Nehemiah Center for Urban Development, watching and reporting on criminal and/or eviction court hearings. Observers make their own schedules and are expected to observe about four hours each month. For more information, you can contact any of those currently involved: Betsy Abramson, Lynn Silverman, or Cari DiTullio.
Middle School Literacy and Math Tutors
The Racial Justice Action Team partners with the Urban League of Greater Madison to recruit adults as literacy or math tutors in Madison's middle schools. Volunteers complete online trainings and then select the middle school of their choice to commit to at least one hour each week working with individual students. You can begin to explore this opportunity by completing the volunteer tutor application. To learn more about it, contact Betsy Abramson (608-332-7867), who tutored in algebra twice a week at O'Keeffe Middle School. She learned a lot of algebra herself and reports great satisfaction in helping a 7th grader catch up in this critical skill.
Setting Up Apartments for Newly Arriving Refugees
Temple Beth El works with Jewish Social Services as they help refugees from all over the world resettle in the Madison area. JSS provides case management, job help, and housing for newly arrived refugee families. TBE volunteers work to set up apartments with furniture, and food, and provide tutoring and mentoring as needed. Contact Sherie Sondel for more information.
Volunteering through Jewish Social Services
Jewish Social Services (JSS) volunteers serve as drivers, friendly visitors, events supporters, language tutors, shoppers, mentors, apartment set-up helpers, and so much more. Read about JSS volunteer opportunities, or contact Paul Borowsky via email or call him at 608-442-4083.
Volunteer Drivers for Immigration Appointments
The Dane Sanctuary Coalition provide rides for immigrants to the United States Citizenship and Immigration Services (USCIS) offices in Milwaukee, Waukegan, IL, and Chicago, as well as the United States Immigration Court in Chicago. We also offer local rides to immigrants who need to meet with immigration attorneys but who live in parts of Dane County without much public transportation. Volunteer drivers only commit to a specific ride based on their availability. For the longer trips, partial compensation for mileage and parking is available. If you're interested, there is a virtual training session about the role and responsibilities of a volunteer driver, USCIS processes, etc. Contact Dan Zimmerman via email or call him at (608) 241-1158.
September 25, 2023
10 Tishrei 5784
September 25, 2023 10 Tishrei 5784