Volunteer opportunities
04/28/2022 01:13:03 PM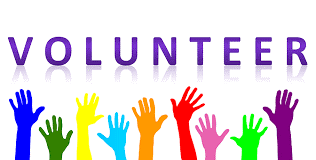 Looking to volunteer? Need a b'nai mitzvah project? Here are ways to help people in our community.
Serving Meals at the Catholic Multicultural Center – Back in Person!
The Catholic Multicultural Center (CMC) will again be serving dinners daily in their cafeteria beginning April 1! If you are looking for a fun, easy opportunity to help the community and spend quality time as a team or group, you can help serve a meal. Our TBE team is signed up to help on the third Tuesday of each month. Our next days will be Tuesday, May 17, and Tuesday, June 21, 3:30–5:30 pm.
CMC provides free meals every day to community members on Madison's south side and people experiencing homelessness. The center buys and prepares the food, and volunteers serve the food and clean up. Volunteers set out and serve the food, participants join one another to eat at café tables next to the center's kitchen, and then our volunteers do the dishes with a restaurant-style dishwasher. The center serves about 80 people daily.
With the return to in-person dining, TBE will again partner with a variety of congregations and community groups that provide the volunteer corps to support this effort. With the sponsorship of the Social Action Committee, we provide six to eight volunteers (age 12 and above), for two hours one day a month. You can sign up for one or more days. The Catholic Multicultural Center is located at 1862 Beld Street, Madison, WI 53713.
Interested in engaging with other TBE members to meet this critical community need? Click the sign-up link and tell us when you are available. Please contact Sue Levy if you have questions. Sign up here
Thoreau Food Home Deliveries Scheduled for Fridays in May
In May, Temple Beth El volunteers will be delivering food to families whose children attend Thoreau or Lincoln Elementary Schools. Our upcoming delivery dates are Friday, May 13 and May 27. Volunteer drivers will meet at 8:30 am at Westminster Church, 4100 Nakoma Rd., to receive the food and delivery routes. We expect each route to take about one hour to deliver. For details, see here.
Each car should be able to hold up to 16 boxes in the trunk and back seat, so an SUV is helpful but not necessary. You can sign up as a single driver, but it is helpful to bring a friend to help with navigation and schlepping. If you can help us deliver food, please tell us what day or days you can come, using the sign-up link below. If two people are signing up using a single car just enter one driver's name and enter a quantity of two when the second screen appears. If you have any questions, please contact Vic Levy at 608-273-4527. Sign up here
Healing House Meals Needed the Week of June 26–July 2
Healing House provides medical respite care to people experiencing homelessness who are too sick to be on the streets or in a traditional shelter. The program is run by Just Dane, with case management provided by The Road Home. TBE volunteers cook meals for the residents and staff on a quarterly basis. Volunteers are asked to assist by cooking and dropping off meals at 5:00 pm each day at Healing House, 303 Lathrop St., Madison, WI 53726.
Our team has signed up to provide meals for the week of June 26–July 2. Volunteers are not currently being allowed in the house so we will not be serving, visiting, or cleaning up. We are asking for two volunteers for each night to cook a meal for up to eight people. Menu items (not specific recipes) will be assigned to you by Linda Berman, our dinner coordinator, the week before. The sign-up link is below. Please contact Cathy Rotter with any questions.
To help with this mitzvah, please sign up here.
Volunteering through Jewish Social Services
As more of us are vaccinated and there are expanded ways to safely interact, requests for volunteers are coming in quickly. Jewish Social Services of Madison (JSS) is looking for volunteers to help with Shabbat services for seniors, in-person events beginning this summer, friendly visitors, shopping partners, and other tasks.
JSS is also receiving more refugee families for resettlement, and there are a number of ways you can help: setting up apartments for arriving refugees. driving the JSS bus to transport larger families, and teaching English language and literacy skills. New volunteer opportunities are posted here.
If you have time and would like to help, please contact JSS volunteer coordinator Paul Borowsky at 608-442-4083 or paul@jssmadison.org.
Host families needed for high school exchange students from Muslim countries
Volunteer host families needed for exchange students coming on the Youth Exchange and Study (YES) program next school year! YES is a scholarship program funded by the U.S. Department of State. It gives exceptional high school students from countries with large Muslim populations the opportunity to spend a year living with a host family in the U.S. and attending an American high school. Host families provide meals, a bedroom (can be shared with a host sibling within five years of their age), and a supportive home environment. Families are not required to have high schoolers or any children living at home in order to host. YES students come with health insurance and a monthly stipend to cover personal expenses. They arrive in August 2022 and stay until June 2023, and attend the public high schools local to their host families. Please contact Parthy Schachter to learn more about hosting.
May 20, 2022
19 Iyar 5782
May 20, 2022 19 Iyar 5782